Patty Patrick Bonds is no ordinary woman, and when I say this, I mean she has "connections". This particular connection makes her conversion to Catholicism all the more powerful, unique, and inspiring. Patty learned the truth about the Catholic Church and genuinely found Christ within her (the Catholic Church) despite the very strong opposition from this "connection" of hers.

Patty writes in her testimony:


"Even as I write these words, furious opposition from my brother continues. One of his main accusations has been that before becoming Catholic I didn't listen to tapes of his debates; therefore, I wasn't really informed about the problems with Catholicism. My response is that I was well aware of his positions and arguments against Rome, partly because I had studied his written material, but mainly because I grew up in that same milieu. I was raised from childhood to believe in the same doctrines and attitudes toward Rome that he was."

Patty Patrick Bonds' "connection" is her brother, James White.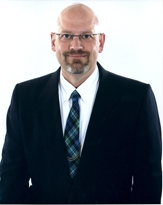 Who is James White? Well, his website tells us this about him:

"James White is the director of Alpha and Omega Ministries, a Christian apologetics organization based in Phoenix, Arizona. He is the author of more than twenty books, a professor, an accomplished debater, and an elder of the Phoenix Reformed Baptist Church."

That's some nice PR in action, but what makes Patty's conversion all the more powerful is the fact that her brother, James White, is a rampant anti-Catholic!

Patty in her testimony also writes:

"I challenge you who are outside the Catholic Church to take off your Protestant glasses and read the writings of the early Church Fathers and the scriptures in the light of the time and the culture in which they were written. Lay aside your prejudices and fears. Be open to the glorious possibility that God did indeed establish a visible Church and entrust to her the truth of the Faith. Be open to the fact that 2000 years later He continues to keep his promise to lead the Church into all truth."

If you would like to read about Patty's journey to Catholicism, you can find her testimony in full at this location:
http://www.askacatholic.com/_WebPostings/Answers/attachments/Conversion_Of_PattyPatrickBonds.pdf

If you're a Catholic yourself or a Protestant just curious about Catholicism, then I recommend without any hesitation that you read Patty's story. You will not be left disappointed.


God bless.